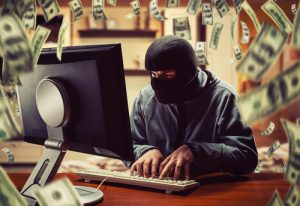 An astonishing 272 million email usernames and passwords were stolen by an unknown Russian hacker this week and sold on the open market. The stolen accounts came from Google, Microsoft and Yahoo email accounts as well as from the largest Russian email provider, Mail.ru. And, what seems even more astonishing, is that this Russian hacker didn't even place any value on what was stolen. He offered to sell them to a cyber security company for $11.
As if to stress how truly vulnerable such information is, security experts who deal with hackings say that this type of hacking goes on all of the time day in and day out. This, believe it or not, was not that unusual. The hacker attempted to sell the lot to the American firm, Holt Security. Alex Holt, CEO, stated that the hacker only wanted what amounted to $11 for all of the usernames and addresses. Holt said he tried to bargain with the hacker who actually settled on getting some rave reviews on a forum for members only hackers.
The final count on usernames and passwords that were stolen was thus: 57 million from Mail.ru; 40 million from Yahoo; 33 million from Hotmail and 24 million from Gmail. Included in this massive hack were also thousands of usernames and passwords from German and Chinese email servers. According to experts this may very well be the largest hacking of its kind to ever have happened.
All of the affected companies are in touch with Holt Security and are doing everything they can to protect their users. Some companies, like Google, are stating that their systems were not breached. Experts say, however, that the importance of changing passwords regularly can't be overstated.
Alex Holden said that, "It's a huge amount of credentials. But credentials are being stolen and trafficked almost on a daily basis."
PHOTO SOURCE: Fotolia